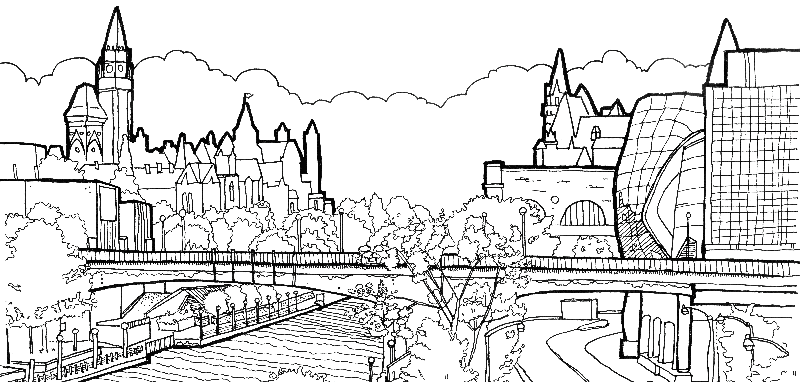 Ottawa in Colour collaborates with local talent to showcase what they love most about our beautiful region. Our goal is to create quality curated community-sourced experiences that can be enjoyed by all.
What's in the Ottawa in Colour book?
The Ottawa in Colour book is 32 pages of colourable art prints featuring 22 local artists with their answers to the question "What do you love about Ottawa?". We commissioned artists with a wide spectrum of styles – animators, illustrators, urban sketchers and more, so each piece reflects the artist's unique style and vision.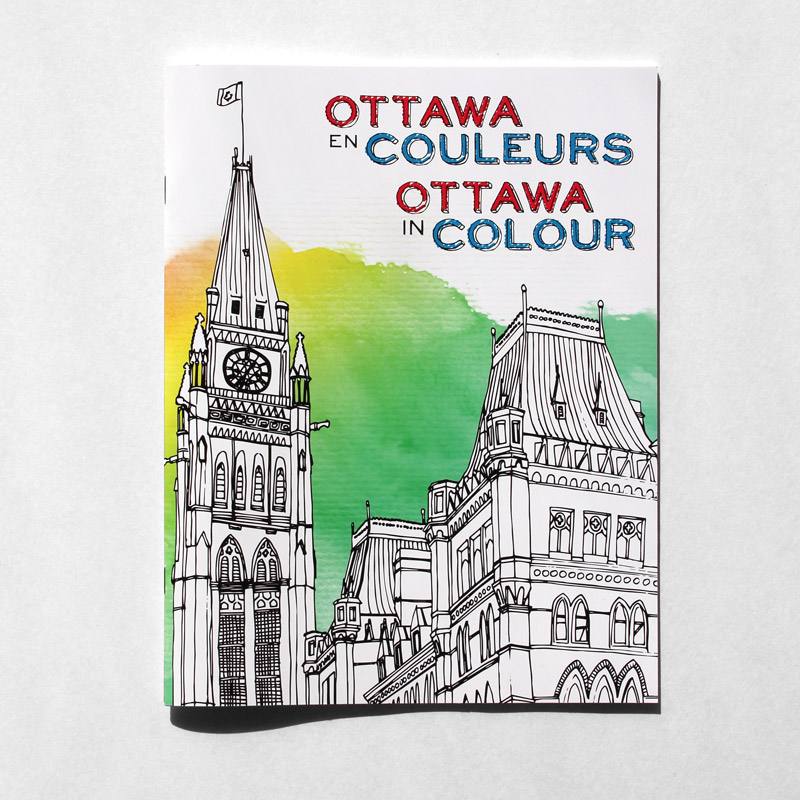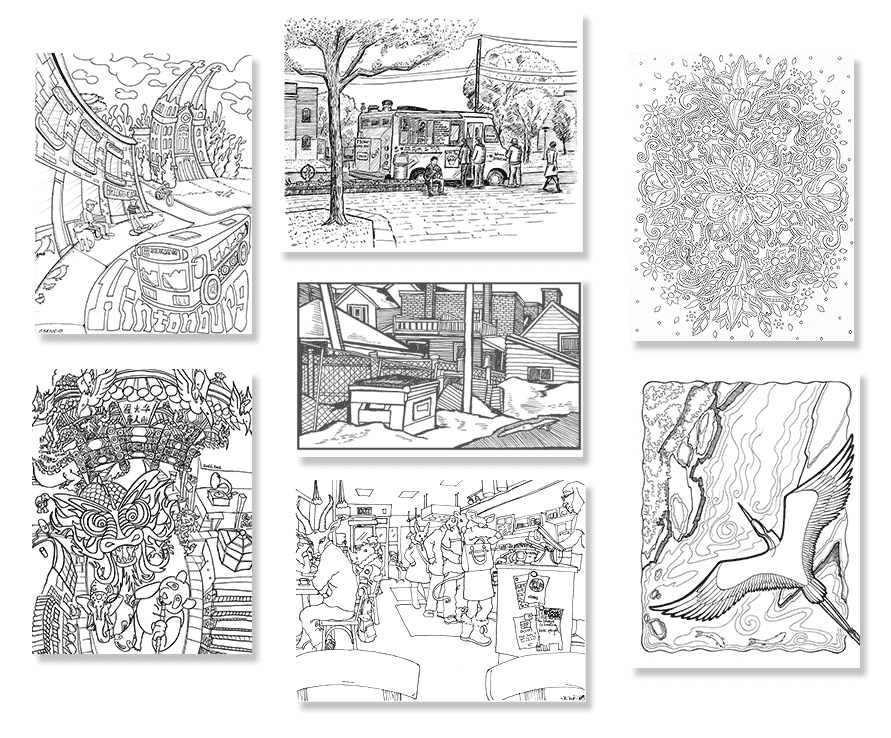 Gallery
Thank you
Ottawa in Colour has now been around for an entire year. What an incredible time, thank you! Thank you for supporting us and spreading the word. It's been a blast!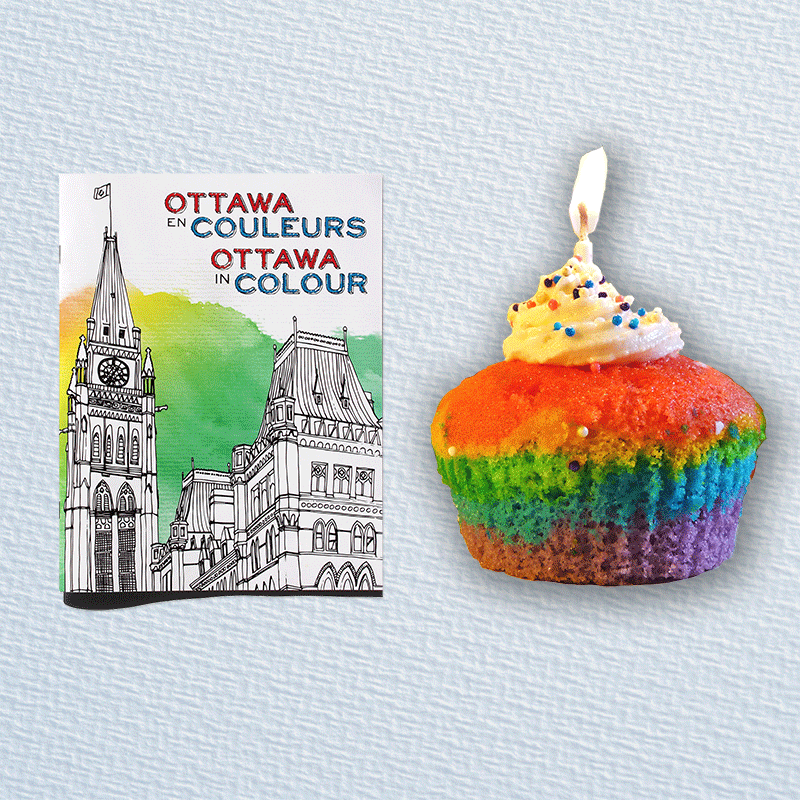 Over a 1000 books sold and 250 given out
By sustaining the project, we were able to pay it forward by participating in over a dozen community events and giving books to charity. We were optimistic, but it's really sinking in that we've reached over a thousandth of Ottawa's population in distribution, not counting household. We will now increase our social contributions!
Stay in the loop
Check out our news and update section or our social media activity!