The Ottawa in Colour project collaborated with local artists to create an awesome Ottawa-themed
colouring book! Our goal is to create a quality curated community-sourced book that can be enjoyed by all.
What's In The Book?
Ottawa in Colour is 32 pages of colourable art prints featuring 22 local artists with their answers to the question "What do you love about Ottawa?". We commissioned artists with a wide spectrum of styles – animators, illustrators, urban sketchers and more, so each piece reflects the artist's unique style and vision.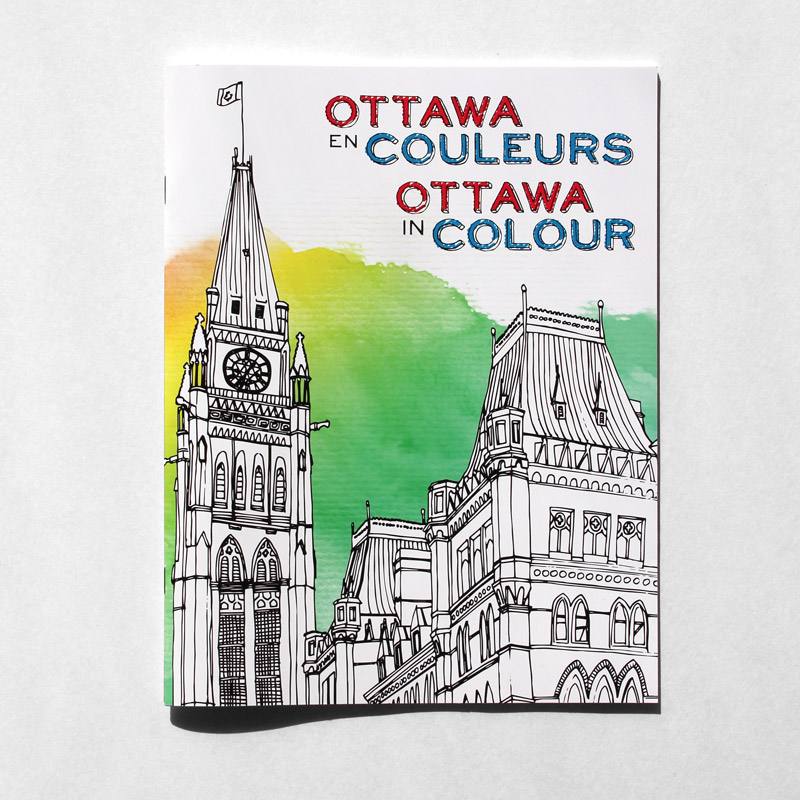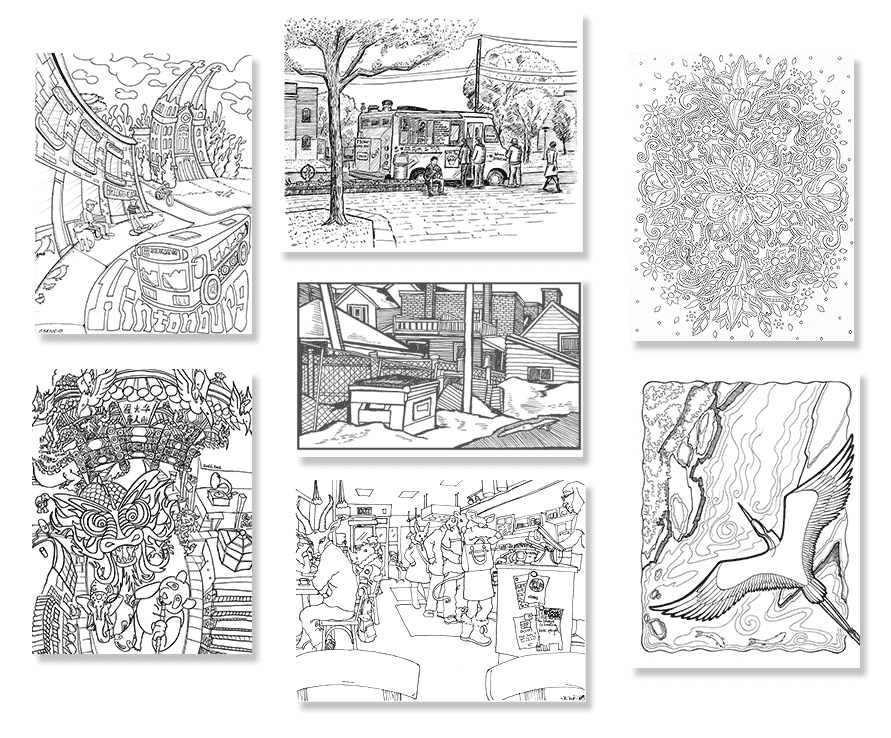 Holiday activity update 2016
The holidays are approaching quickly and we've once again kept busy! Lately we've brought colours to the following events:
CanUX – Canada's largest user experience conference
WellnessWeek at the University of Ottawa for some relaxation
The FreeWheeling holidays craft sales
We have one more to go before a well-deserved break. This time we will be at Capital Pop Up! in the Glebe on December 17th.
We are also still progressing in our own colouring books 🙂

Stay in the loop
Check out our news and update section or our social media activity!